Let's Go Lobstering!
Adults: $75 each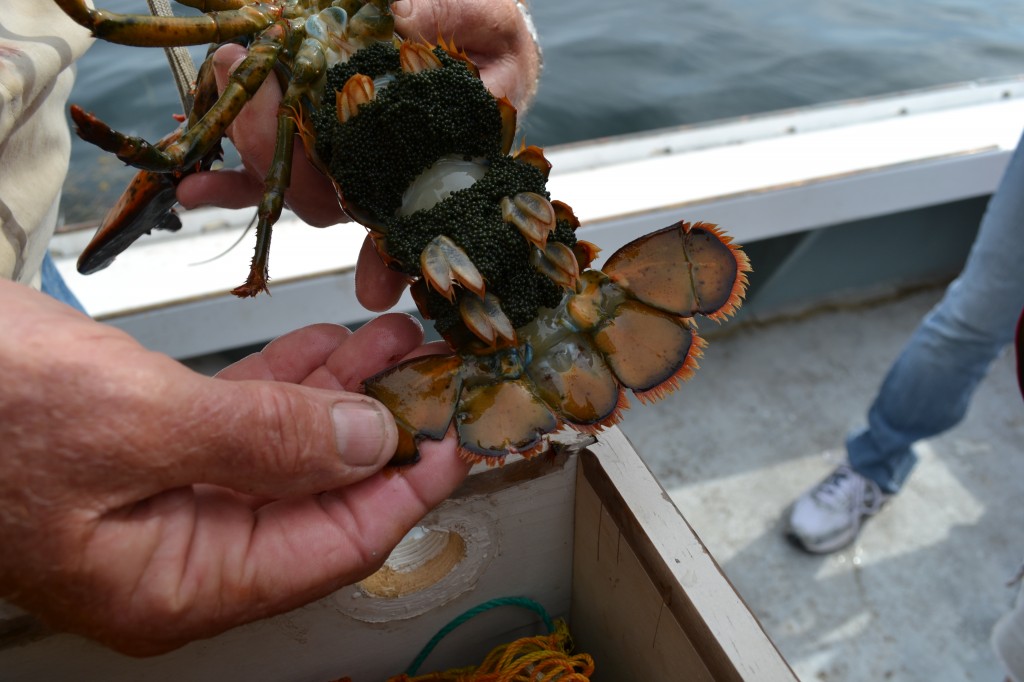 Children 3-12: $35 each
No charge for children under 3
Please note: Boat minimum is $150
Book Online!
Tours are shared–we fit together groups of people like puzzle pieces, up to six per tour. If you'd rather have a private charter, you can rent the whole boat for a two hour tour, 1-6 people, for $400.
Head out into Casco Bay for a two hour lobster harvesting tour. Learn the history of lobstering and lobster traps, as well as the anatomy of the lobster.  Watch Captain Jay haul traps and see what's inside–get up close and personal with whatever comes up. You may be able to see and touch lobsters, crabs, starfish, sea urchins, and other sea creatures. Swing by the seal ledges on your way back to shore and watch the seals swimming and basking in the sun.
Sunset on Casco Bay
Take in the gorgeous sunset as you sightsee around Orr's and Bailey's Island. BYOB beer and wine are welcome. Hear about the history of the area, or simply have a quiet and romantic 2 hour ride. This is a private charter, so you'll have the boat to yourselves!
Sightseeing and Seal Watching on Scenic Casco Bay
Take a two hour scenic ride near the coasts of Orr's and Bailey Islands. Seals, sea birds, and Harpswell's greatest landmarks will be pointed out along the way! Edna St. Vincent Millay's summer home, The Pearl of Orr's Island, Giant Stairs, Land's End, Eagle Island (home of Admiral Peary)–what would you like to see? This is a private charter, so you'll have the boat to yourselves!
Admiral Peary's Eagle Island
Spend some time touring Admiral Peary's Eagle Island! The West Wind leaves the dock at 8am for sightseeing before dropping you off at the dock on Eagle Island. Take some time to explore Admiral Peary's home and hike the trails (open for the season July 15). You'll be back at the dock on Bailey Island at noon, just in time for lunch at Morse's! Island fees of $6.50 per person not included. This is a private charter, so you'll have the boat to yourselves!
Jewell Island Adventure
Take a slow ride out to Jewell Island and stay a while! We'll anchor the boat in Cocktail Cove and take you in by dinghy. Explore the many trails on the island, make your way to the WWII look out towers. Take a swim in the Punch Bowl in water warmed by the tide coming over hot rocks. The West Wind leaves the dock at 12:30pm and returns around 5pm. The boat and captain are yours for the afternoon. Bring your own lunch. Please contact us for pricing and scheduling.
The West Wind also provides water taxi service to The Dolphin Marina (South Harpswell), Holbrook's Restaurant (Cundy's Harbor), Harraseeket Lunch and Lobster (South Freeport), and Diamond Cove Restaurant (Diamond Island). While in some cases the trip may be shorter by car, it's more fun by boat! Please contact us for pricing.
We are happy to do custom tours!
The GPS address is 1945 Harpswell Islands Road, Bailey Island, Maine 04003
From Route 1 take the Cook's Corner exit to Route 24. Follow Route 24 for about 13 miles until you arrive at the Cribstone Bridge. At the end of the Cribstone Bridge is Morse's Cribstone Grill. Please park in the area at the back of the restaurant, toward the Bailey Island Motel, so as not to interfere with the lunch crowd. Captain Jay will meet you on the dock–the lobsterboat is red and he will be wearing a tan shirt. Sometimes Captain Jay is unreachable when he is preparing the boat–please call 321-213-1146 with concerns, if you don't reach him, call or text 207-939-5481.
Save